Flaine transferts
La station de ski de Flaine est l'une des plus enneigée des Alpes. Les améliorations récentes apportées aussi bien au parc immobilier qu'au remontées mécaniques, ont fait de Flaine l'une des meilleures stations de ski en Europe. Étant situé à seulement une heure quinze minutes de l'aéroport de Genève, Flaine est une des destinations les plus populaires pour les weekend au ski ou les courts séjours.
Flaine est une destination idéale pour les skieurs avec de petits budgets. Le service transfert partagé proposé par Go Massif met à votre disposition une offre avantageuse spécialement pour les personnes individuelles et les petits groupes. Un service de transfert privé est aussi disponible pour conduire votre groupe directement et sans attente sur Flaine.
Go Massif est la seule compagnie de transfert qui a des chauffeurs basé de façon permanente à Flaine. Nos chauffeurs connaissent toutes les adresses sur la station de Flaine et ont une connaissance inégalée de la conduite sur les routes enneigées que nous pouvons trouver sur les stations de haute altitude comme Flaine.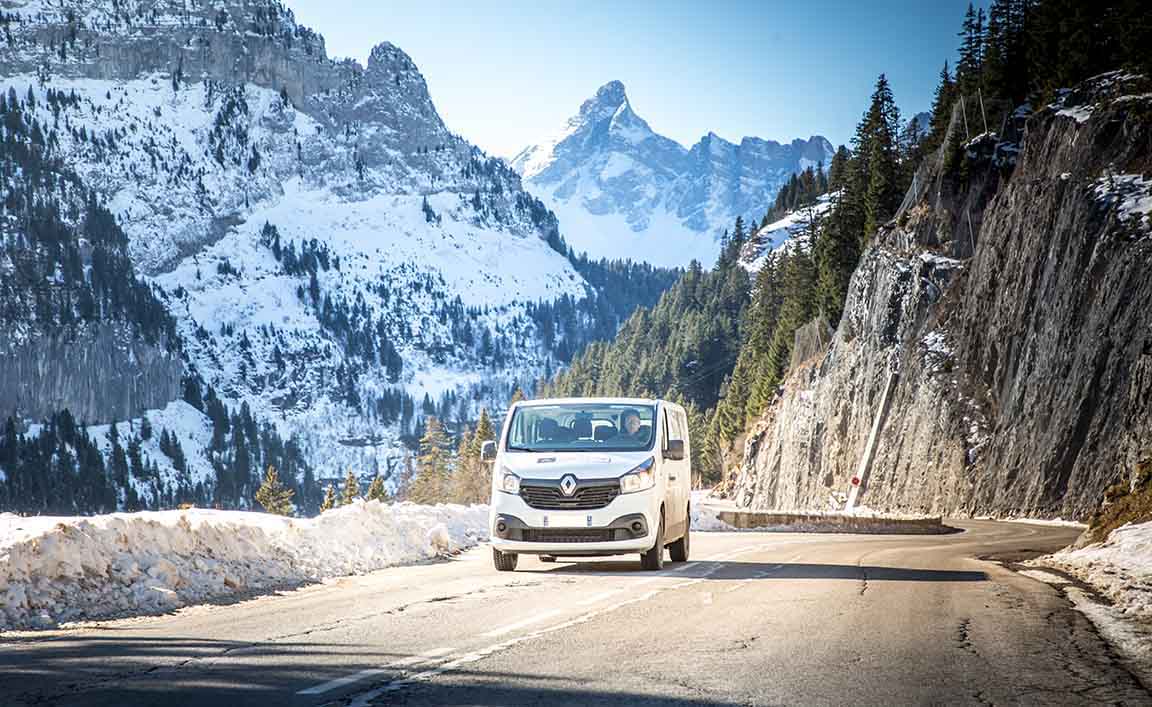 TRANSFERTS PARTAGES
Go Massif opère des transferts partagés en minibus entre l'aéroport de Genève et Flaine pendant l'hiver. Maximum waiting times are 90 minutes on weekdays and Sundays and only 60 minutes on Saturdays. As Flaine is a popular destination, waiting times are often much less. As well as being much more regular than the public bus service, Go Massif will drop you off and pick you up from the door of your accommodation.
shared plus
Go Massif also offer a 'shared plus' service for customers who are happy to share with other passengers but want the vehicle to leave at a time that specifically suits them.
Private transfers
If you are only on a short break and you want maximise your time on the slopes in Flaine, the Go Massif private taxi transfer service may be the ideal solution. Like a taxi, the entire vehicle on a private transfer is dedicated to you and your timings. Go Massif's vehicles can comfortably carry up to 8 passengers plus ski luggage. The service is equally suitable for individuals and couples wanting a premium service to Flaine.